It was with great excitement for students, staff and parents alike that we set off from school at the end of February for the first Aberconwy school ski trip since the pandemic. 81 students, ranging from year 8 up to year 12, with 10 staff in two coaches set off for Hopfgarten im Brixental in the Ski Welt region in Austria. We had all been avidly watching the snow cameras in the resort and knew that we were expecting warm days skiing, so had our fingers crossed that the snow would still be good.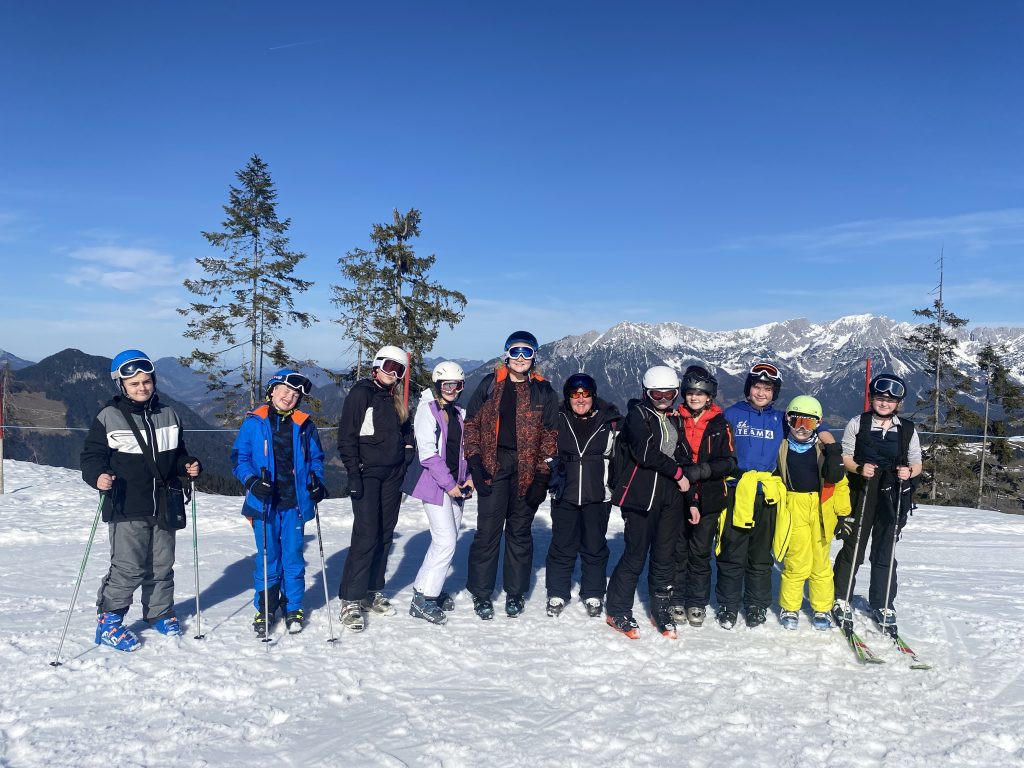 We weren't disappointed. There were a wide range of slopes for all abilities of skier in a resort made up from several setting off points around a large mountain area. All of the students were challenged and improved their skiing under excellent instruction from local ski guides. The sun shone and we all had a fantastic time. Our hotel was really excellent, with great food, comfortable rooms and friendly, helpful staff. They ran a disco for us one night, with some staff and students dressing up. They set up karaoke nights and games evenings in the fantastic lounge area. We also enjoyed swimming in Kitsbuel and night-time bum boarding on the local nursery slope.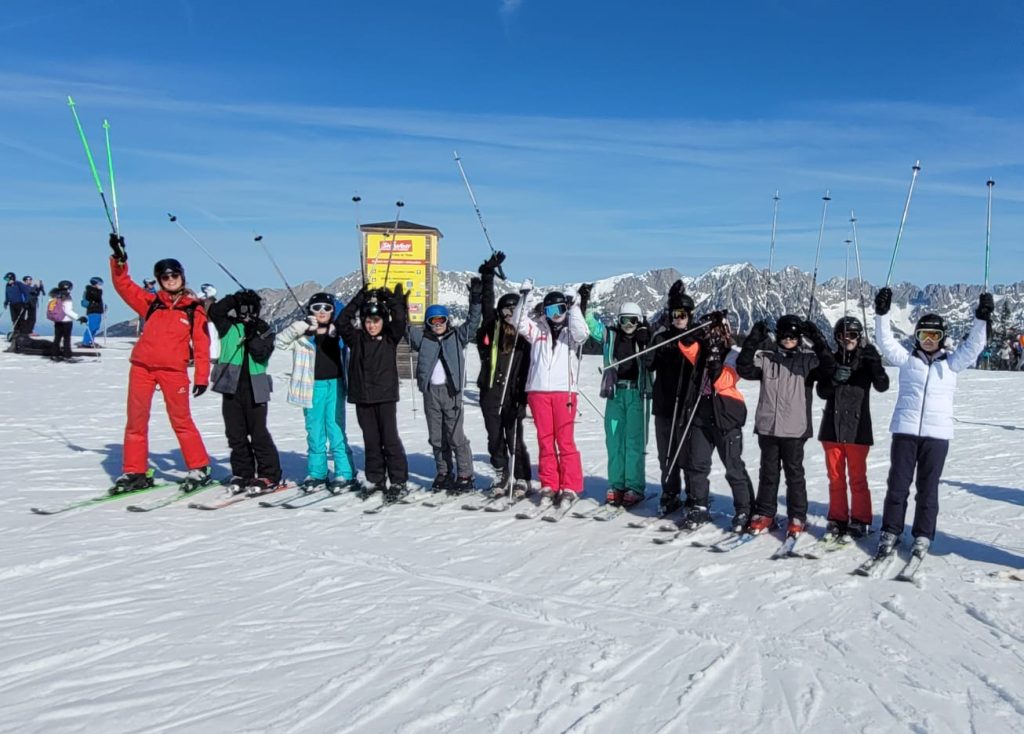 The students were fantastically well behaved which made the trip great fun for everyone involved. The hotel staff were honestly flabbergasted that young people were capable of clearing up after themselves at mealtimes and managed to leave their rooms spic and span at the end of the week. Huge congratulations to all 81 young people and many thanks from all the staff who enjoyed their company so much.