The uniform for 6th form is similar to the lower school however you will need to purchase a grey V neck jumper with the school crest on and also a school tie and white shirt. You are able to wear short or long sleeved shirt.
REQUIRED
· White shirt
· Grey sweatshirt bearing the school crest
· Charcoal grey or black trousers (loose fit and full length) / Grey or black skirt see below*
· Grey / black socks / black tights
· Black shoes without any logos. Canvas shoes are not permitted.
NOT PERMITTED
· Acrylic Nails
· Face Piercings
· Jeans
· Skin tight / elasticated skirts or trousers.
· Unnatural hair colour
· Overly obvious make-up
*You are able to wear a tailored straight pencil skirt, or skater/pleated skirt. Length two thirds down thigh to the knee (Elasticated mini skirts are not acceptable), see the image below: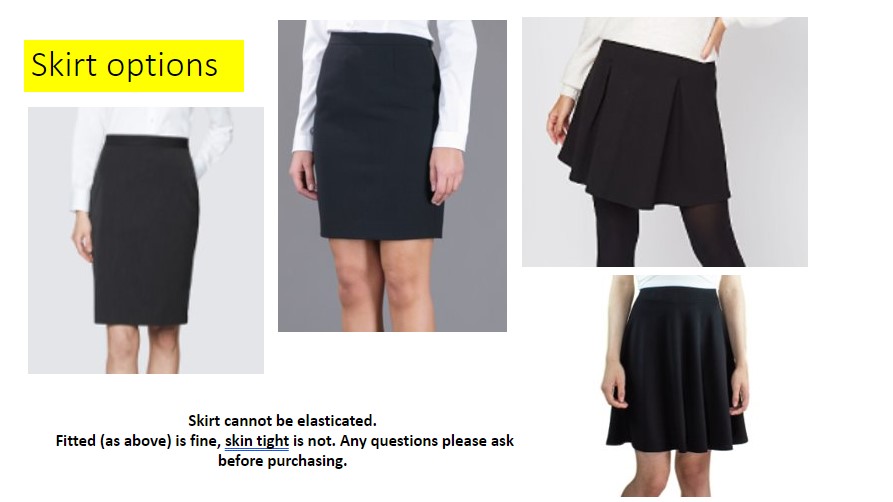 Please note that infringements of the uniform code that cannot be rectified immediately may result in a student being sent home.