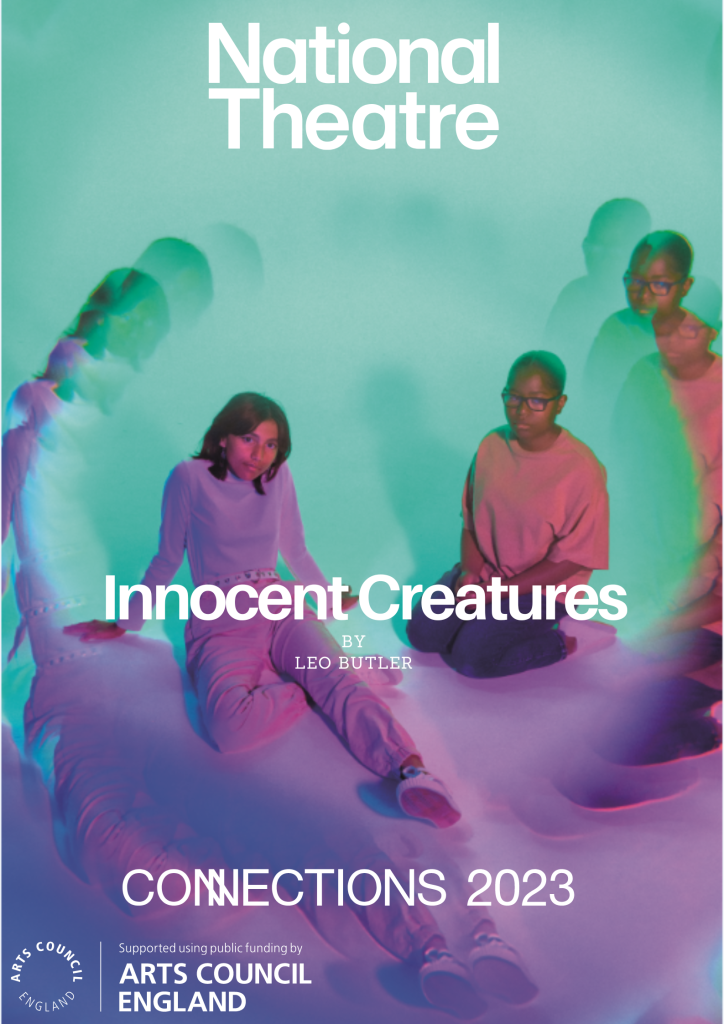 Connections 2023
Innocent Creatures

Monday 20th March
Tuesday 21st March
Thursday 23rd March
Legally Blonde – The musical
23 & 24th November 2022
at Theatr Colwyn
Five Ways Film Festival – July 2022
Take notice: About Time (2pm, 9th July)
Learn: I, Daniel Blake (7pm, 9th July)
Connect: Her (2pm, 10th July)
Give: Pride (7pm, 10th July)
The film festival took place at TAPE studios and cinema over the weekend of 8th to 10th July and was a FREE event. Alongside the 5 films shown, there were community events taking place including a food bank drive, t-shirt decorating, penalty shootouts with a player from Colwyn Bay FC, and talks from the local food bank and Mind charity. We were extremely fortunate to secure exclusive Q&As for the students with Dave Johns (lead in I, Daniel Blake) and Matthew Warchus (the film Pride), who are gave up their time for free to get involved with the event.
Thursday 10th March 2022 – Cable Street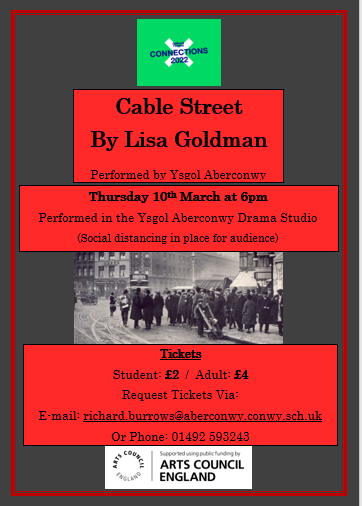 Cable Street is about two girls growing up in London's Jewish east end in the 1930s. Leah and Kitty are blood sisters, best friends and more… but they get caught up in the political turmoil caused by Oswald Mosley's fascist Blackshirts. At the iconic Battle of Cable Street in 1936, hundreds of thousands of working class people come together to fight the police to defend the Jewish East End from fascism. Kitty and Leah are torn apart politically, their love for each other ensnared, like a rabbit in a trap. As their passion and the political tensions grow stronger and stronger, pulling each of them every which way, the snare can only get tighter and tighter until something snaps.
This performance was dedicated to the people of Ukraine.
Content warning: this play includes some examples of characters using antisemitic language / stereotypes and occasional strong language.