The school offers a wide range of free after school and lunchtime clubs and activities to students. Please see the timetables below:
We are incredibly proud of our extra-curricular within the Performing Arts Department. We offer a variety of clubs within KS3, which include of Drama club, Choir, Dance club orchestra and a Film club.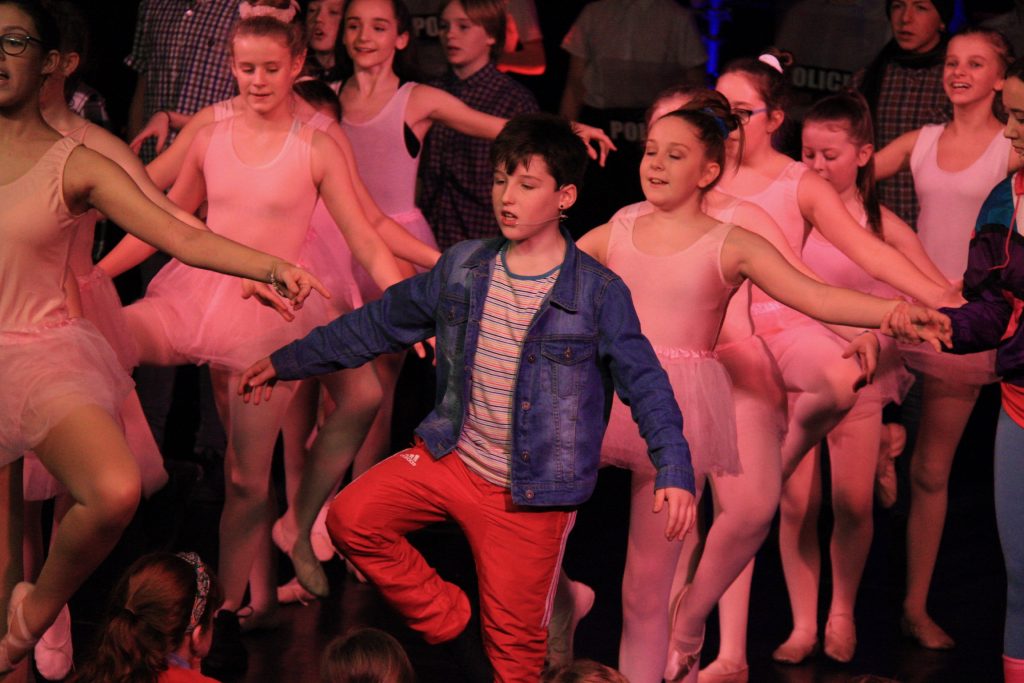 Annually, we produce a West End worthy musical theatre production (Billy Elliot and We Will Rock You to name but a couple) where we also work with our feeder primary schools, who become the chorus.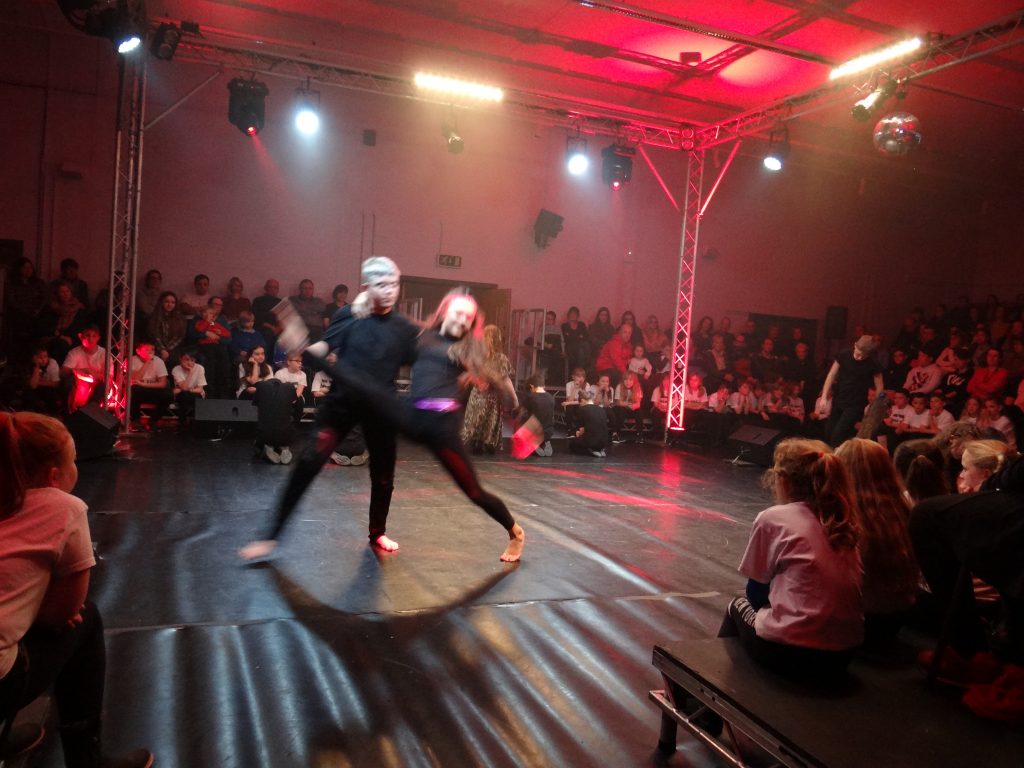 We have worked with National Theatre Connections performing in new plays written for young people. Recently, our year 9 have worked on a Tiktok project, funded by NWREN & Welsh Government and working with Film director Lal Davies.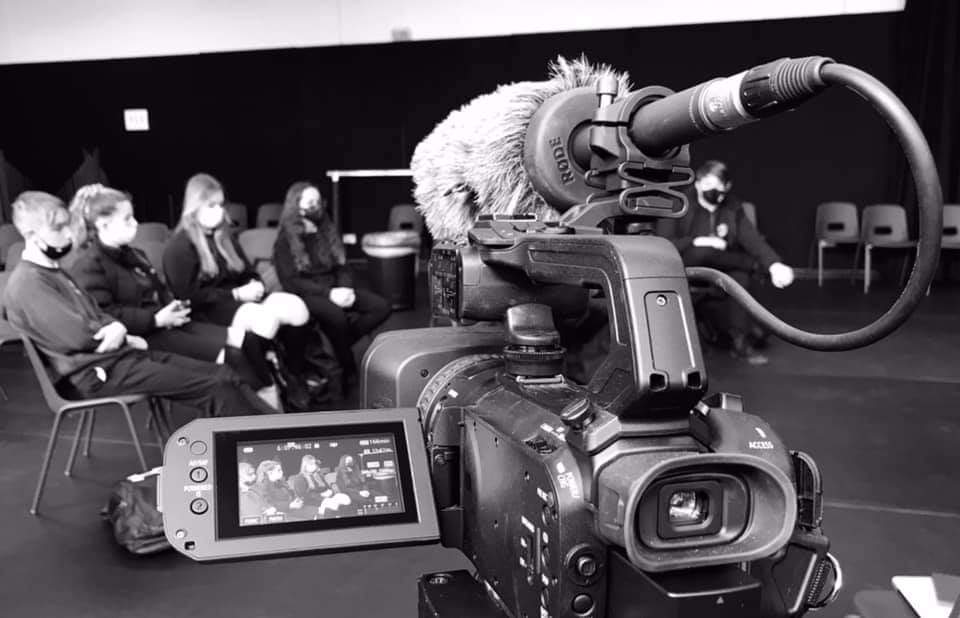 In recent years, we have worked with internally acclaimed dance company Rambert and National Dance Wales. In 2018, our year 12 won the Iris prize for Education Outreach. In music, we hold and annual carol concert and students in the 6th form run an Aberconwy has Talent night.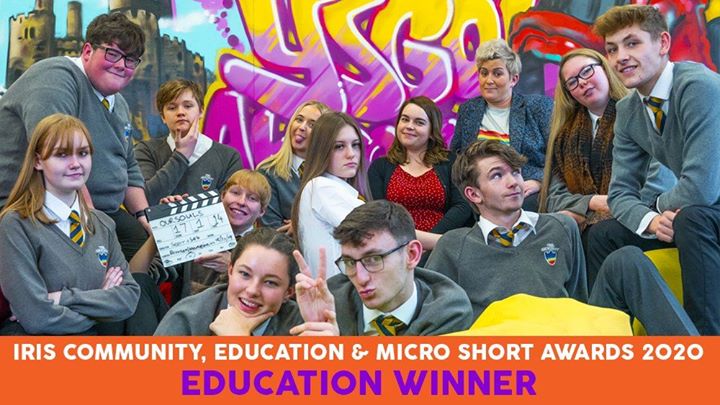 We are always looking for opportunities to work with new companies, and every year we strive to find opportunities to help support our students and their interests.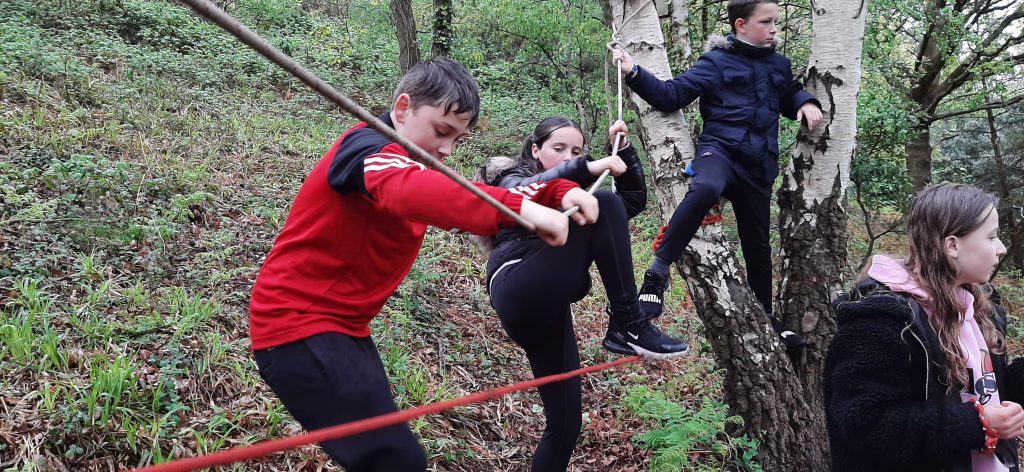 Forest School sessions started up in September 2016 for small groups of students. Now all Year 7 students have a block of 5-6 weeks of Forest school, run by two, Level 3 Qualified Forest School Leaders.
Forest School is an inspirational process that offers small groups of student's regular opportunities to achieve and develop confidence and self-esteem through hands-on learning experiences in a woodland or natural environment with trees. It instils a love and respect for nature. It is led by qualified Forest School leaders.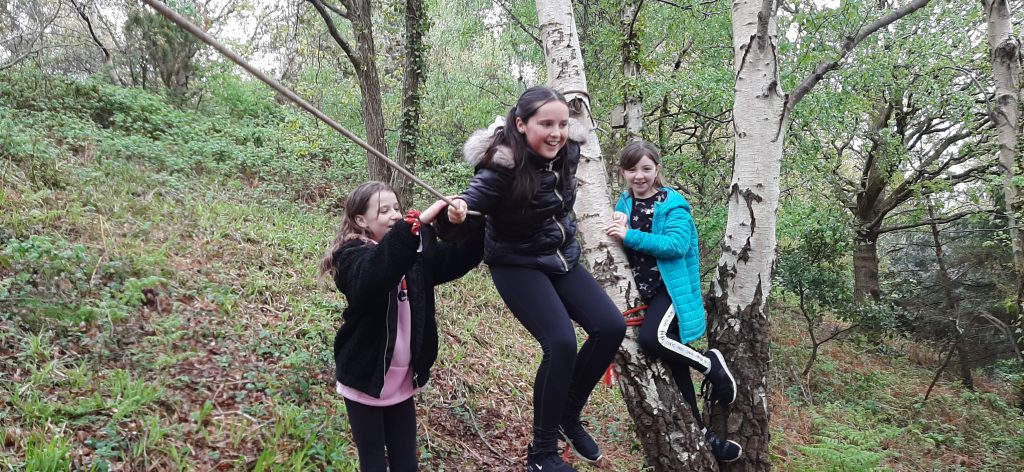 In Forest School, we teach students to safely use tools, like saws and axes for cutting, and knives for whittling. We also teach how to light fires, cook and build shelters. Forest School encourages (controlled) risk taking, with activities such as tree climbing and making rope swings, and low ropes courses. In line with the Scandinavian model of Forest school, sessions at Ysgol Aberconwy take place with small student to teacher ratios for safety and to build good relationships. In addition, during every activity, learning about nature and conserving it, is taught.
All Year 7 students have Forest School sessions as part of the Project Based Learning curriculum run by Mr O'Rourke. If you have any questions about Forest School, please contact Mr O'Rourke at Ysgol Aberconwy.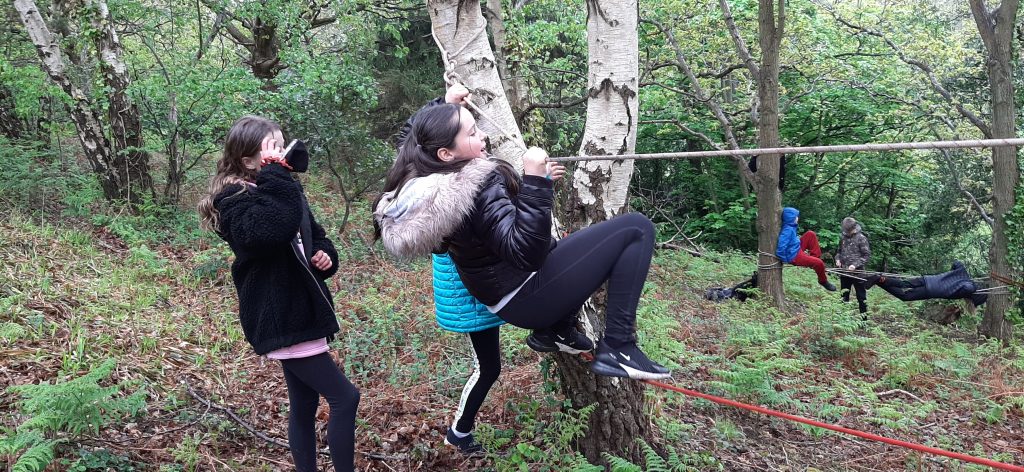 Bod Silin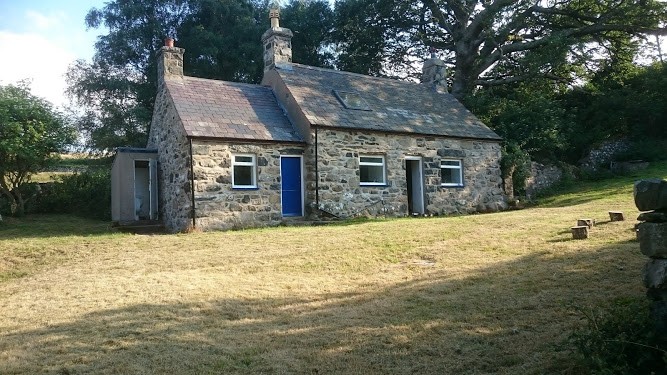 Bod Silin, Ysgol Aberconwy's very own cottage, nestled in the hills above Aber' Falls and Llanfairfechan.
Sometimes spelt Bod Silyn, the cottage boasts 4 rooms, and an outside toilet. It has no electricity or gas, and was last inhabited many years before the school purchased it in the 1980's. It is believed that it was once an important staging post off the old Roman road from Rowen to Aber'
Groups have always been taken up to Bod Silin. It is a regular stop off point for our Duke of Edinburgh expedition.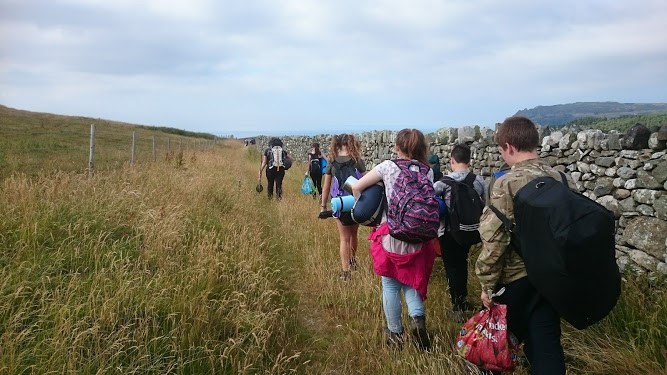 Bod Silin provides a safe refuge with its wood burner, and ability to sleep groups of 10-15 students, in the two bedrooms.
Students are also encouraged to camp outside, as there is ample room for several backpacking tents.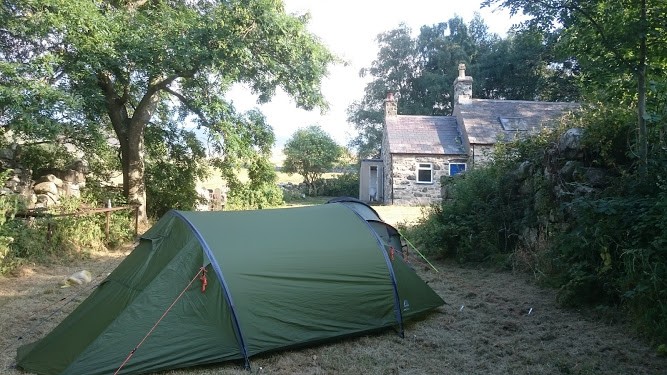 Of late it is used as an outdoor learning venue for the Forest School project in Year 7, where students engage in group work activities, building confidence, calculating risks, creating structures and solving problems.
Students are encouraged to cook and prepare their own meals, usually on an open fire with Forest School students, but usually on a camp stove for D of E groups.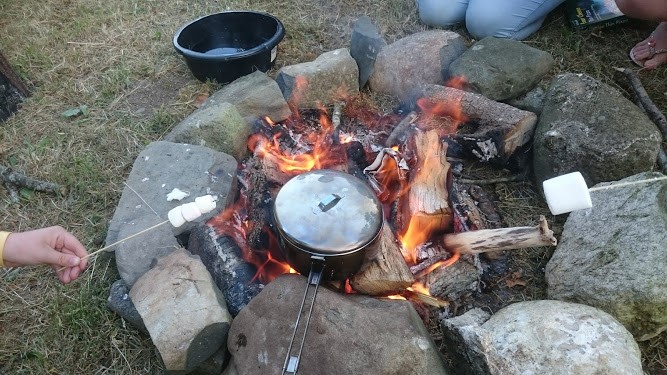 There is a small woodland behind the cottage that we use for making rope swings, den making, putting up rope swings and various games.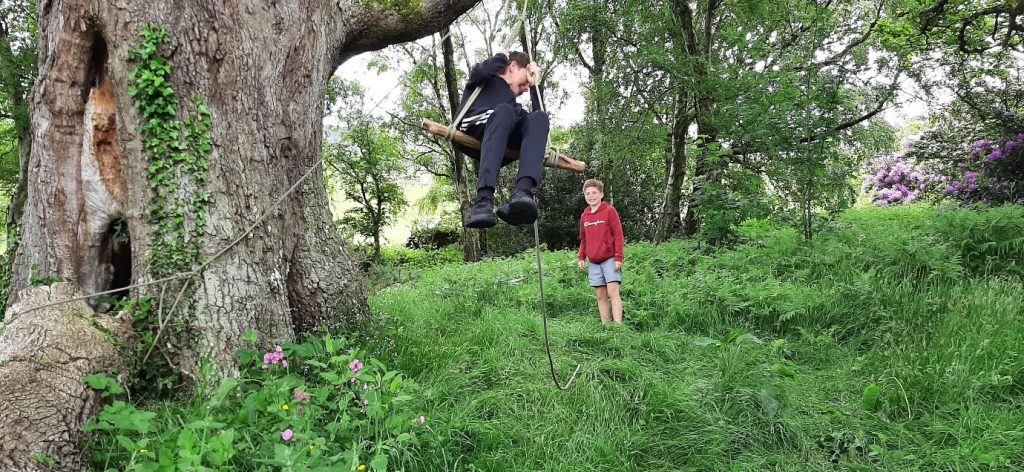 Bod Silin allows students to re-connect with nature, and improve their wellbeing through structured activities and social interaction, away from the screens of mobile phones.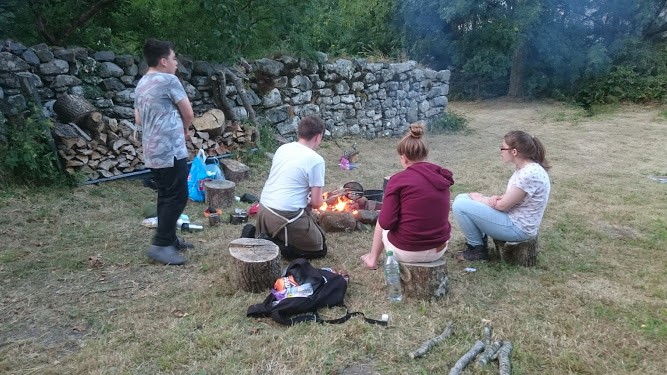 Sometimes it is the simple things that we do that have the biggest impact. Like teaching students a few useful knots, and providing them with some basic equipment; then seeing what they choose to do with them.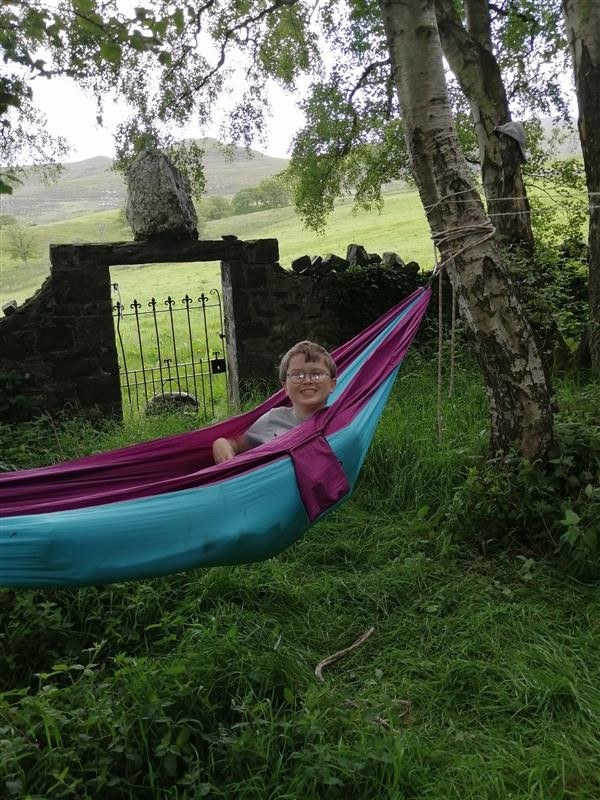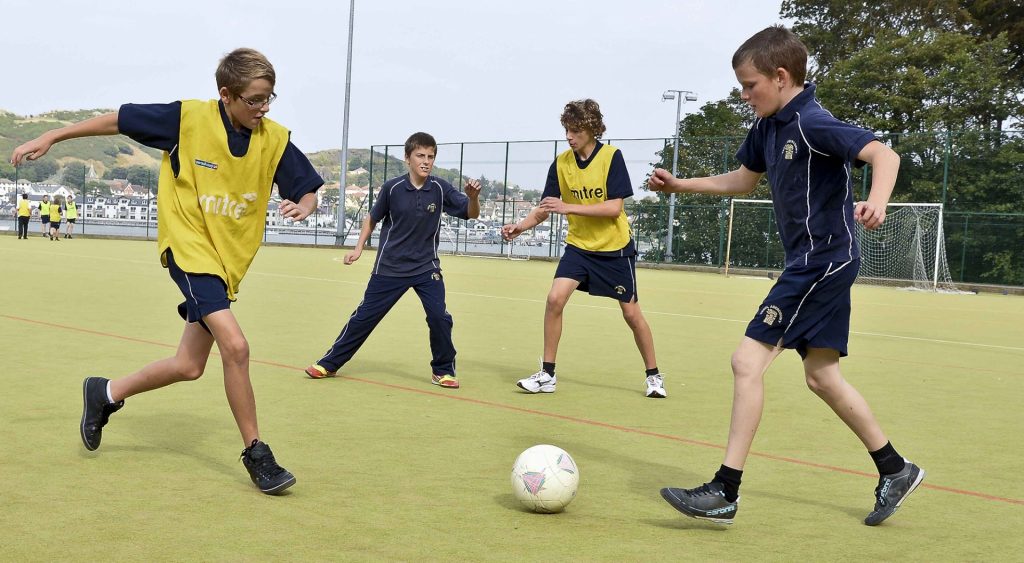 We work closely with Actif Conwy to provide a wide range of extra-curricular activities and using the support of Actif Conwy, utilise the extremely successful Young Ambassador programme. This programme empowers student representatives for extracurricular sport in school to utilise the student voice, in the creation of the extra-curricular programme to provide extra enrichment outside of curriculum time, where there is a focus on participation and being active – based on what the students want delivered.
Through this link with Actif Conwy, in recent years we have piloted and successfully used the Dragon Challenge Physical Literacy Assessment as a tool to provide further support to those through extra-curricular intervention in their physical literacy development.
At Ysgol Aberconwy, we have been very successful for many years in maintaining and competing in many different competitions. Annually we take students/teams to compete in local and national competitions in sports such as:
· Football
· Netball
· Hockey
· Athletics
· Cross Country
· Mountain Biking
· Rock Climbing
· Gymnastics
· Badminton
'Y Caban' is a room that has been especially assigned to hold Welsh activities beyond the classroom and it is open to students of all ages. A club is held every lunchtime in a lovely, colourful and modern room.
We work closely with Mudiad yr Urdd and Menter Iaith Conwy and their staff members come in and hold sessions and activities every week. From time to time, members of the Sixth Form organise activities for students to support their Welsh Baccalaureate course too.
A wide variety of activities are provided through the medium of Welsh, e.g. crafts, quizzes, interactive games and board games, singing, performing, reading and of course conversing in Welsh. Joining the club give students an opportunity to improve and gain confidence in their Welsh skills as well as giving them an opportunity to socialise through the medium of Welsh and make new friends!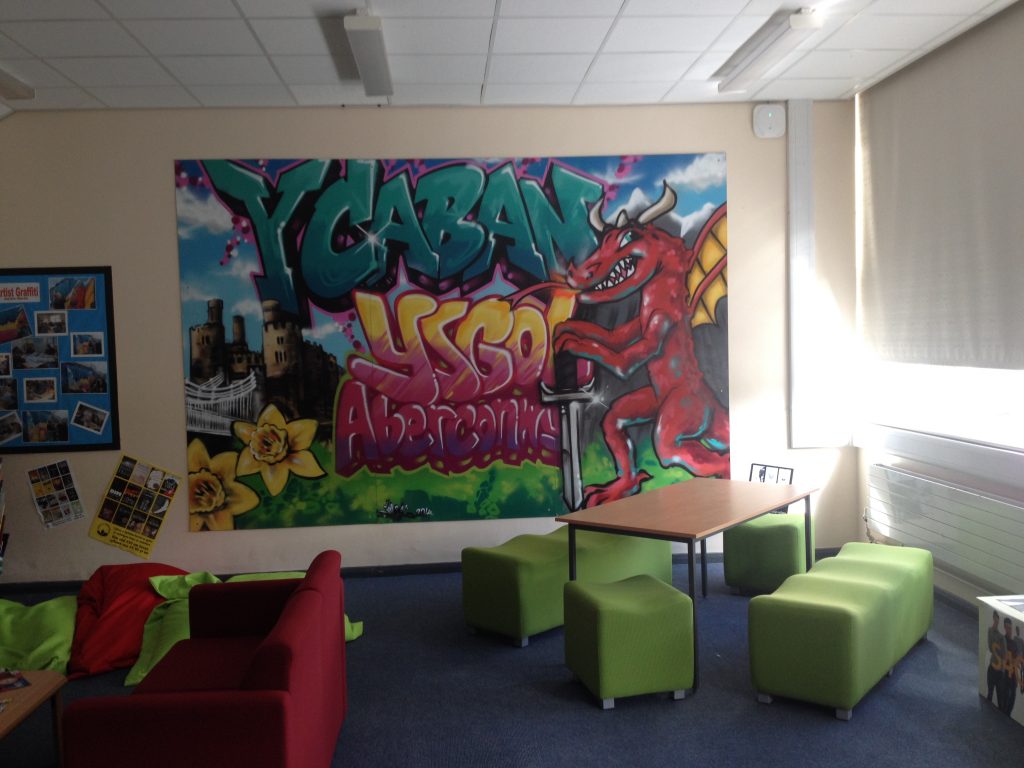 Our gardens support the engagement and learning of many students. The gardens promote practical skills, nature awareness, social inclusion and resilience for students with additional learning needs.
Gardening club opens these activities to any student in the school, and is supported by Sixth Form students completing their community volunteering hours.
We grow:
Strawberries
Raspberries
Apples
Plums
Potatoes
Cabbage
Broccoli
Beans
Peas
Onions
Tomatoes
Courgettes
Pumpkins
We also support the Morfa Community Allotment. Raised beds built by the Council are currently managed by volunteers in the school and the neighbourhood opposite Ysgol Aberconwy. The focus is on vegetables for the community to harvest freely; residents make requests and plant their own.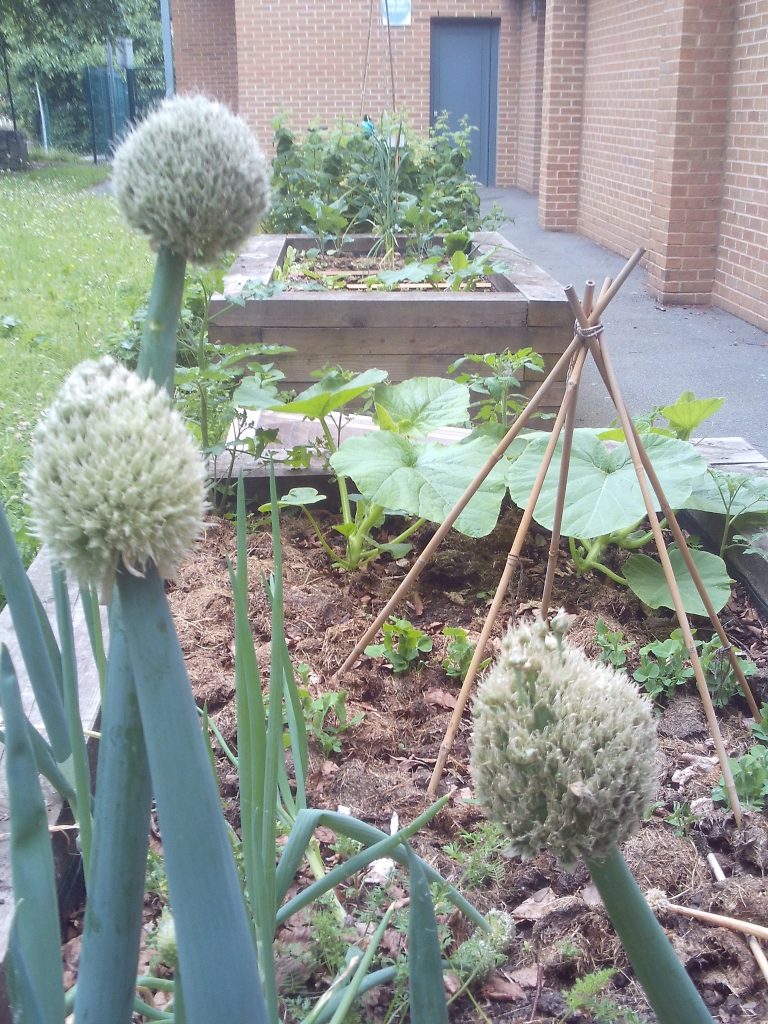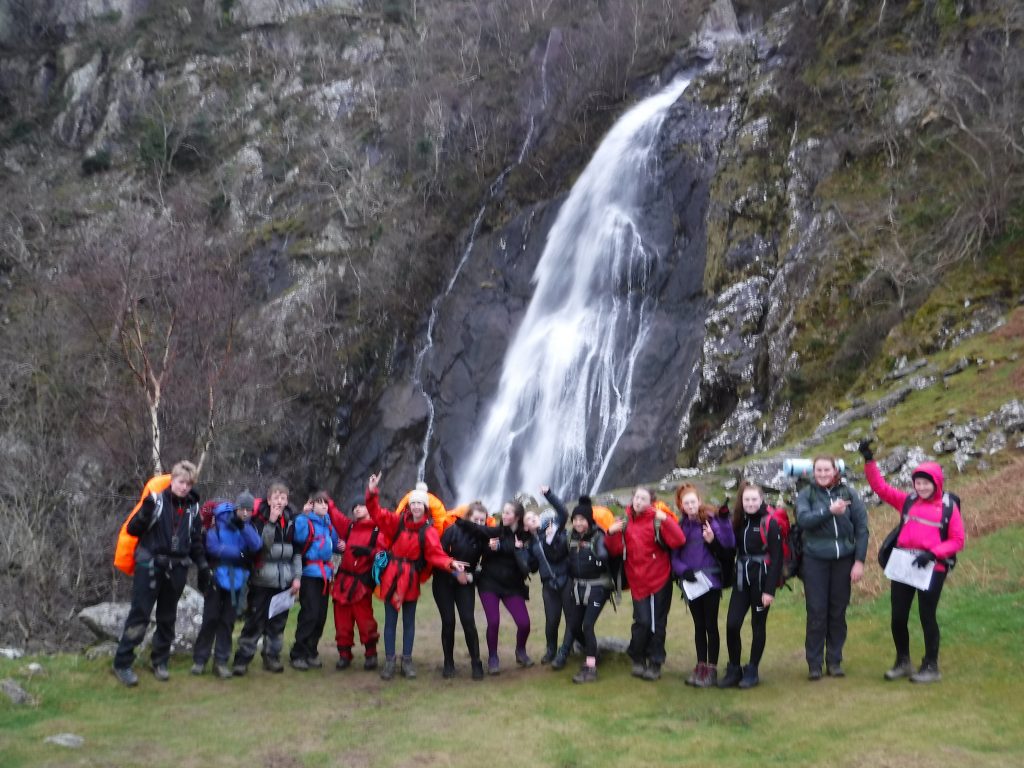 The Duke of Edinburgh Bronze Award is offered to students in Year 9, with Silver from Year 10.
The benefits of achieving a Duke of Edinburgh (DofE) Award at any level are endless. DofE is about helping you along the path to a productive and prosperous future. As many participants say, it's life-changing.
Achieving an Award will give you skills, confidence and an edge over others when you apply for college, university or a job. Beyond your academic achievements, universities want to see evidence of so called 'soft skills' that you have developed through extra-curricular activities, such as communication, commitment, leadership and teamwork. The DofE Award is a fantastic way to demonstrate and evidence these skills in practice.
You'll also make a difference to other people's lives and your community, be fitter and healthier, make new friends and have memories to last you a lifetime.
Participants also tell us that doing their DofE gives them character traits like confidence and resilience, that can boost their mental health and wellbeing and help them face and overcome personal challenges.
There are four elements to each level: Volunteering, Physical, Skill and Expedition.

Volunteering is simple. It's about choosing to give time to help people, the community or society, the environment or animals.

For your physical activity you need to choose any sport, dance or fitness activity – in short, anything that requires a sustained level of energy and physical activity. For example, playing a sport regularly and showing personal improvement would count. However, learning to be a coach in the same sport would be a Skills section activity, whilst being a volunteer coach counts for the Volunteering section.

For your skills activity you need to choose an activity that will allow you to prove you have broadened your understanding and increased your expertise in your chosen skill. It should not be a physical activity, for example horse riding, as this counts towards your Physical section, however, you could choose to learn about caring for horses.

For your Expedition section, you will need to plan, train for and complete an unaccompanied, self-reliant expedition with an agreed aim. You must do the correct training for your level and mode of travel, at least one practice expedition, a qualifying expedition (the one that is assessed) and a final presentation in order to complete the section. Your expedition must be completed by your own physical efforts, with minimal external intervention and without motorised assistance. Your route should also be a continuous journey.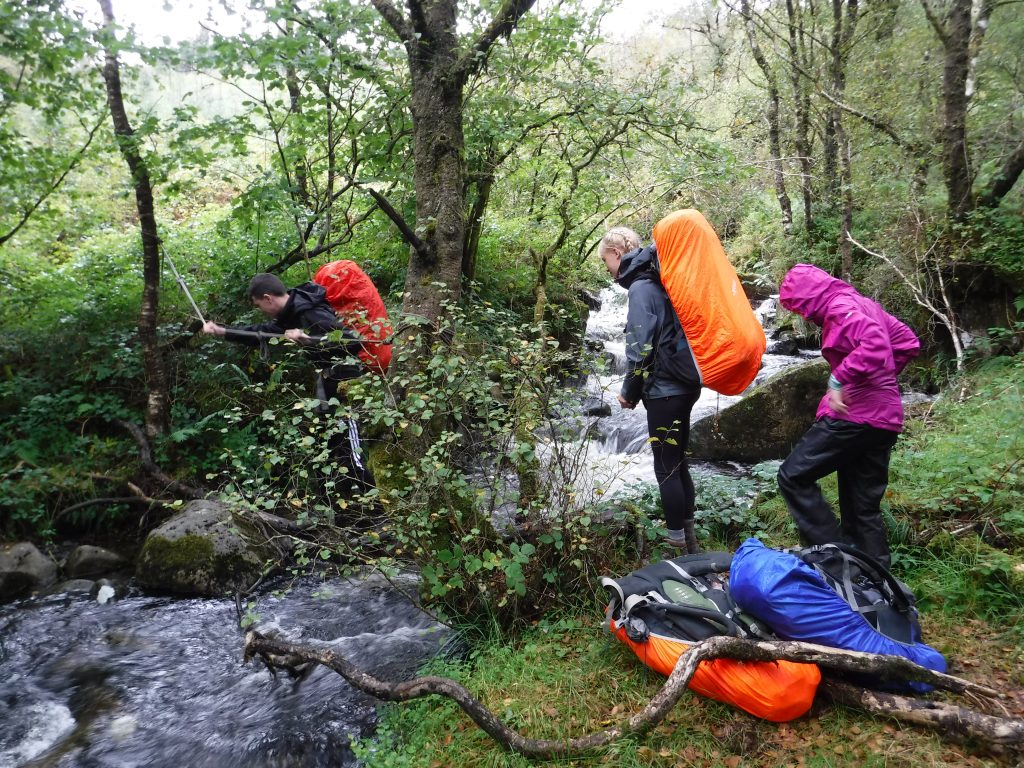 Bronze Award
It will usually take you at least 6 months to complete your Bronze programme.
– Volunteering section: 3 months
– Physical section: 3 months
– Skills section: 3 months
– Expedition section: 2 days/1 night
You also have to spend an extra three months on one of the Volunteering, Physical or Skills sections. It's your choice which one and, though you can change your mind later, you should decide which section you want to do for longer at the beginning. Knowing how long you're going to do it for will help you to choose your activity and set your goals for each section.
Silver Award
It will take you at least 6 months for Silver if you've already achieved your Bronze, or 12 months if you've jumped straight into Silver.
– Volunteering section: 6 months
– Physical and Skills sections: One section for 6 months and the other section for 3 months
– Expedition section: 3 days/2 nights
If you didn't do Bronze, you must undertake a further 6 months in either the Volunteering or the longer of the Physical or Skills sections.
Students have the opportunity to attend individual musical instrument, dance and vocal lessons run by professionally qualified staff who visit the school weekly.
The lessons currently available include:
Woodwind (flute,Oboe, Clarinet, Bassoon, Piccolo)
Guitar (Classical, Electric, Acoustic)
Brass ( Trumpet, Trombone, French Horn, Cornet)
Strings (Violin, Viola, Cello, Double Bass)
Bass Guitar
Harp
Drums
Saxophone
Piano and keyboard
Singing
Private dance lessons
Students receive at least a 20-minute lesson for 28 weeks of the school year. This tuition is partly funded by the school but we do ask for a parental contribution, paid for via the Schoolcomms App.